PLEASE NOTE: OUR PSYCHIATRIC PRACTICE IS CURRENTLY FULL AND WE ARE NOT ACCEPTING NEW PATIENTS AT THIS TIME.

PSYCHIATRIC CARE
Concierge Psychiatry
Dr. Signi Goldman's concierge psychiatric practice provides integrative, science-based treatment for mental health symptoms. We provide the highest standards of care and accessibility, in a caring and private environment, for all those struggling with distressing mental health symptoms. Concierge service is a different approach to psychiatric care. By limiting the number of patients we treat, everyone can receive thorough, timely attention with an emphasis on direct access and privacy. Your doctor is easily available, takes the time to thoroughly evaluate your condition, and knows you individually.
---
Advantages of the Concierge Model
Longer appointment times: Extended appointment times allow for both you and your doctor to address all concerns completely without feeling rushed or pressured.
Same week and on time appointments: No long wait times or crowded waiting rooms. Our practice size is limited to guarantee this level of care. Flexible scheduling allows you to change your appointment time, and be accommodated within the same week, without needing to delay care and without financial penalty.
Routine collaboration with your primary care physician. Review of medical records and acquisition of laboratory studies.
Access to the comfort and privacy of home visits or appointments by secure, online video sessions from your home or office.
After hour crisis appointments available by phone.
Immediate Access to your doctor for emergencies or after hours concerns:Your physician is available to you 24/7 and can be contacted directly by email or cell phone.
Your doctor is available when you are hospitalized to communicate with hospital physicians and facilitate care.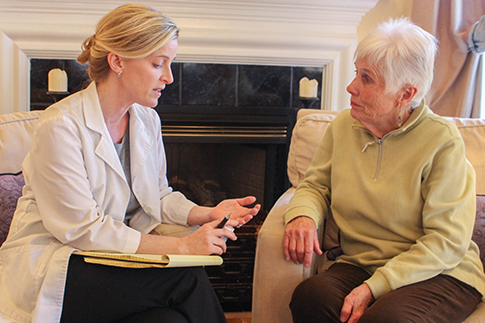 Conditions Treated
Some of you may be seeking treatment for a diagnosis you have already received. For many others, you may be struggling with frightening thoughts, body sensations, behavior changes, or mood changes that don't fit a specific diagnosis. You may have questions about what is causing these symptoms. Many people wonder if they are the only one having these experiences. Not everyone meets formal criteria for a mental health diagnosis, and we feel the emphasis should be on understanding any symptoms you are having and discovering if relief is possible. Your initial evaluation will include a thorough diagnostic assessment, and we will discuss potential treatments for your most troubling symptoms.
Symptoms We Treat
Mood changes such as depression or sadness, loss of pleasure, or irritability
Excessive worrying
Panic or anxiety attacks
Problematic mood fluctuations
Intrusive, distressing thoughts or sensations
Ritualizing or compulsive behavior, either in behavior or thoughts
Sleep problems
Suicidal thoughts or impulses
Substance abuse or addiction
Problems with focus or concentration
Symptoms related to past traumas or stressful events
Hearing things other people can't hear or becoming confused about what's real
Chronic problems with relationships
Diagnoses We Treat
Mood disorders such as Major Depression and Bipolar Disorder
Generalized Anxiety Disorder
Panic Disorder
Obsessive Compulsive Disorder
Post Traumatic Stress Disorder
Attention Deficit Hyperactivity Disorder (ADHD)
Schizophrenia and related psychotic disorders
Social Anxiety Disorder
Substance Abuse and Dependence
Personality Disorders
Sleep Disorders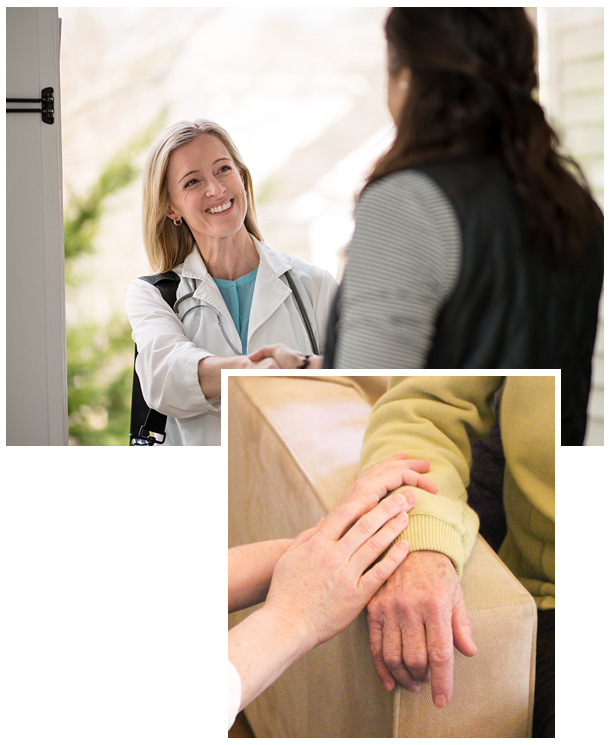 DISCLAIMER
Asheville Integrative Psychiatry does not provide crisis intervention or crisis counseling for individuals who are not current clients. If you are not an established client and are in crisis, please go to your nearest emergency department or call one of the following:
• 911
• National Suicide Prevention Hotline: 1-800-273-TALK (8255).
• Mobile Crisis Hotline for Asheville and surrounding regions: 1-888-573-1006.